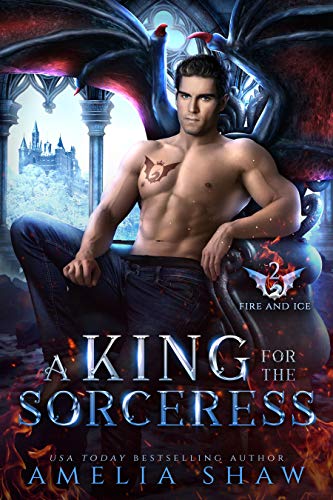 "Miracles are just second chances if you really think about it — second chances when all hope is lost." – KAYA MCLAREN
Rage has never forgotten the Queen who first launched his dragon.
The beast inside me only comes out for one woman and I don't know why.
She's my half-brother's widow, and Queen to the Kingdom I've inherited. If I have any chance of surviving as the new King, I need her help.
Marienne has been dreaming of the bastard son for five years.
As a sorceress people have always wanted me for what I can do for them, not who I am,
And there's no reason Rage would be any different. Except for one thing.
He's my fated mate, and he doesn't know it.
One hot night in bed proves Rage and Marienne are meant to be together, but a vision endangers everything they could build together.
I see a vision of Rage dying in my arms, and the Kingdom burning.
The cause of all that death and destruction? Damon. The King of Winter.
Rage and I must journey to the North, to the Kingdom no-one has ever seen. And the agony we witness, is even worse than I foretold.
Fans of Eva Chase and Linsey Hall are addicted to this steamy, paranormal romance with a guaranteed happily ever after by Amelia Shaw.