Support That Understands You
Customer support you will rave about. We know how important your author website is to you and how frustrating it is when things don't work right. With over 10 years in tech support and 20 in customer service, we're here to support you every step of the way.
Limited Advertising
Yes, our free sites do have a small add space on them as well as footer branding. But we limit the advertising so it doesn't interfere with your visitor's experience and we'll make sure that the ads aren't inappropriate for your site.
All The Features
From security to newsletter integration and online shopping carts, our free sites come already loaded with all the features you would ever want in your website. Don't worry. We got it!
Done For You Services
Don't want to mess with setting up your free website? No problem. We'll take care of that for you. Want someone else to load your books, excerpts, or even keep it updated? Sure, we can do that too!
Security Is Our Priority
We load some of the best security tools in each and every website and we'll configure them for you. Don't leave anything to chance and rest easy knowing we've got your back.
Themes Designed For Authors
The last thing you want is a boring, generic theme on your author site. Our themes are designed specifically for your genre and to appeal to your readers.
Sell Your Books
Yes, sell your books directly from your website. Sure, your readers will also find you through Amazon, but why not make the most from every sale and sell directly to your readers. Plus you can sell swag, event tickets, whatever you like.
Add On Services
Want more space? A branded email? Your own domain? We offer add on services that provide value, enhance your experience, and most importantly of all, don't break the bank!
Our Sponsor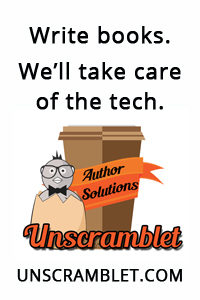 Why Sponsor?
Your sponsorship helps keep My Author Home free to member authors and boosts your books or your business throughout the publishing community. We love our sponsors and make them feel right at home. Your message will be shared through social media at least twice a week, plus your ad or book cover will be displayed on the front page of our website. Have questions? Contact us.